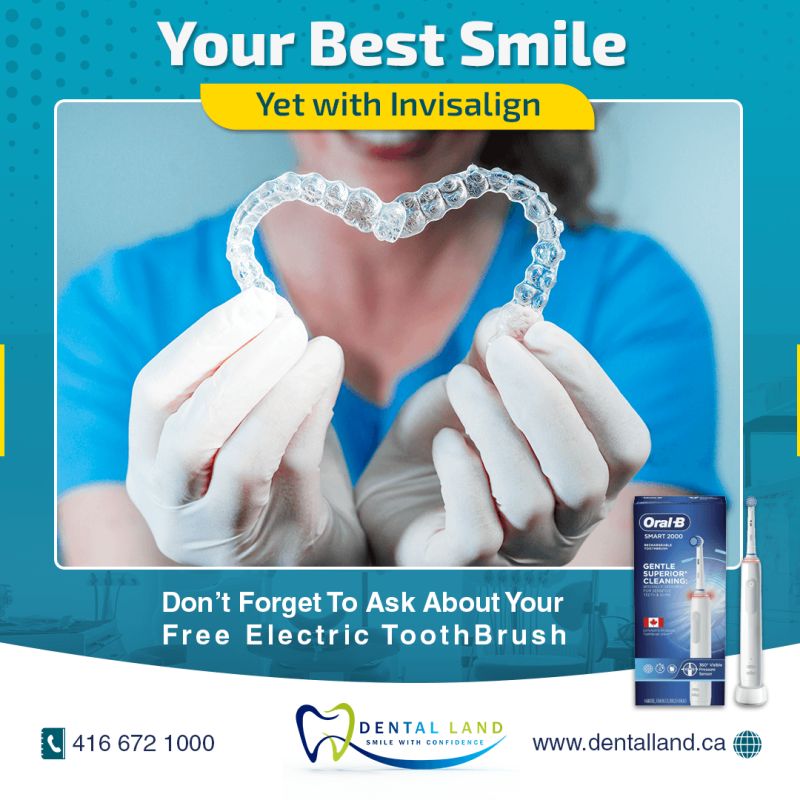 Other than braces, there's an orthodontic technique at Dental Land that can gradually improve the position of crooked, crowded or gapped teeth: Invisalign.
Invisalign is a custom-made aligner. And because it's made of clear, medical-grade plastic, it's a less noticeable way for teenagers and adults to straighten their teeth.
These innovative aligners can also be taken out, so you can brush and floss your teeth as usual, eat whatever you want, and remove them for special occasions.
You can expect to wear Invisalign for 12 to 18 months, but you could also see results in as little as six months. The length of time depends on individual factors, so speak to your dentist or orthodontist about what to expect in your case. 
For more information, contact Dental Land. If you're a new patient, book an appointment for an exam and cleaning to receive complimentary Zoom whitening in Summerhill, Toronto.